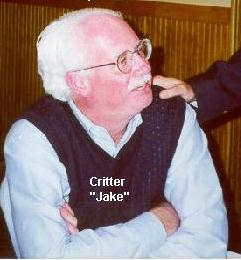 The Urine Test - A Standard for a Better Workplace

A test developed by 1970 Grove City College graduate, Jake Urine, has become the standard for drug testing in the work place. Named for its author, the Urine Test has been adopted by 499 of the Fortune 500 companies, a number of right-wing colleges and universities, ROTC detachments, and laundromats.

Originally created in 1971 for the Pilsner of Cleveland (POC) company under a grant awarded to Grove City College, the Urine Test consists of a series of questions asked to randomly selected employees. If their score exceeds a value of 1, they are fired on the spot.

Originally challenged by the ACLU as being unconstitutional, the legal team of Wolf, Wolf, Wolf and Greenburg, PA of Ashland, Ohio won a resounding victory for the Urine test in a landmark Supreme Court Case (Urine vs. Bricker, DeMore, Bowersox, et. al.). This case charged that merely answering questions to a multiple choice test designed to determine drug use was a violation of the Fifth Amendment and constituted a violation of an individual's civil rights because it primarily targeted Irish employees. The "Urine Test Dream Team", however, argued that it was the right of any employer in a free society to screen employees for substances no matter how ridiculous the standard of measurement.

In a unanimous decision, the members of the high court agreed that no rights had been violated and that random screening through the use of the Urine Test was outside the jurisdiction of the court. A spokesman for Grove City College stated, " This is a great victory for freedom. The government should not interfere with any private company's right to harass its employees. I hope that this sends a message to the President, to Congress, and to all of the fraternities that used to exist on this campus."

In an interview last year with Jake Urine, author of the test, he stated that the test was originally intended to weed out troublemakers in college social organizations. As the news of its success spread, corporations and private institutions expressed interest in obtaining the test and using it to police employee behavior. Mr. Urine is now developing a test for politically correct thinking which determines if a person uses tobacco products, reads controversial essays and novels, did not vote for Richard Nixon, and does not belong to a religious congregation. Called the PC test (for Politically Correct), this evaluation instrument is in a final test phase throughout key American sectors. Though he wouldn't name any of the test sites, Mr. Urine did note that several testing sites involve organizations that participated in the Florida vote recount.

The Urine Test for Random Drug Use is structured using over 2,000 multiple-choice questions. The respondent has two hours to complete the test and his score is based upon his responses, although the author would not divulge the scoring method claiming it was "proprietary". Some sample questions are shown below:

321. Is your name "Random"?

a. Yes

b. No

c. Neither

322. Did you take any drugs this week?

a. Yes

b. No

c. All of the above

323. An orange is usually what color?

a. Brown

b. Yellow

c. Red

d. All of the above

324. Is your name not "Random"?

a. No

b. Yes

c. Neither

325. Did you not take any drugs this week?

a. Yes

b. No

c. All of the above

326. Have you ever been a member of a fraternity?

a. Yes

b. No

c. Once


When we attempted to reach Mr. Urine to ask him if his test had anything to do with the 16,000 layoffs at Lucent Technologies, he was unavailable for comment.